Visit organizations affiliated with Trainer Co-Op to take advantage of services that complement the benefits offered exclusively to our members. These companies offer products, services, and community resources to create more opportunities and business for speakers, trainers, coaches, HR professionals, and adult educators.

Elevate USA Inc.
is a professional training services company that specializes in custom, interactive, and practical workforce education. They offer tailored on-site training, e-learning, and coaching solutions for all levels of the workforce. Recipients of Elevate USA's training become more productive, self-reliant, and capable of performing challenging tasks without micromanagement.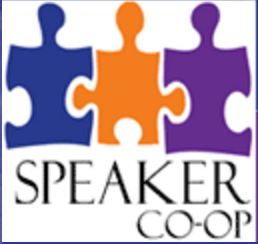 Speaker Co-Op
is a leading source for experienced, entertaining, and informative speakers. They connect audiences to speakers, and speakers to resources. Speaker Co-Op featuring online resources and local meetings to facilitate speaker engagement.